Merese Hill, South Lombok
---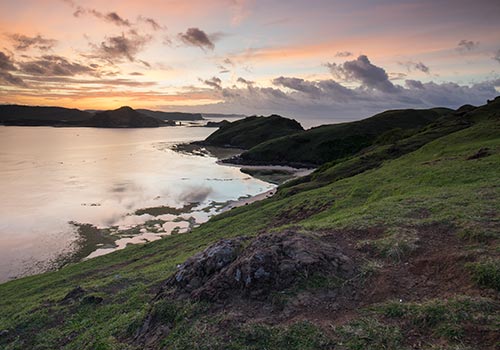 Merese Hill or locally called Bukit Merese is located in South Lombok. It is about 1 1/2 hours from Mataram and 2 hours from Senggigi. The place is becoming one of the favorite tourist destinations in the last few years.
What you expect to have on this beautiful hill is a beautiful sunset. You will also enjoy the spectacular view along Tanjung Ann Beach and Kuta Beach. A sunrise point is along the right side of Tanjung Ann and also the view of Batu Payung.
On the Southside of the hill, you will see the view of Bukit Tunaq hill. Enjoy the fresh air while having beautiful sundown and breaks voices hit into the rocks. You can also enjoy the white sandy beach in this place.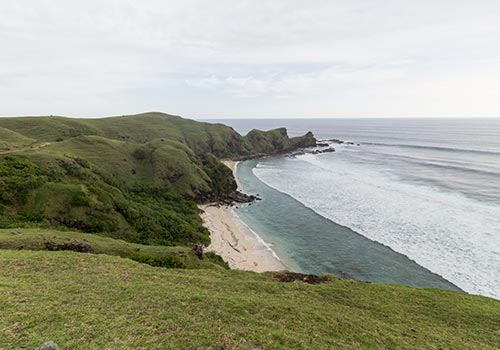 Getting to Merese Hill
If you stay in the Senggigi and Mataram area, there are some options to get to Merese. Here below are some recommended ways to get to Merese Hill:
Join the day tour offered by the tour operator on Lombok Island. They will offer some places to visit before Merese Hill, such as Sade Village.
Rent a car or Motorbike. This is also the best way you can do to get to Merese hill. You can rent a motorbike from Senggigi or Mataram, it takes 1 1/2 hours to get there.
A motorbike seems to be the best choice if you are a couple, so you can manage your own time. If you expect to have a sunset, you may start at midday at 12.00 pm or afternoon at 15.00. But if you hope to visit some other places on the way you may start in the morning.
Some recommended places are the traditional Sade Village, Kuta Beach, Tanjung Ann, and Batu Payung. If you travel in groups, we recommend you book the tour. Tour operators provide tour packages to Merese hill which is including a car and guide.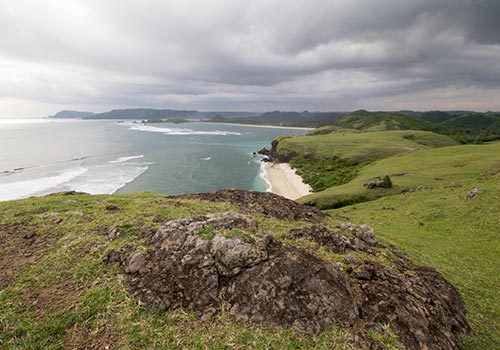 Gili Islands to Merese
You can also start the tour to Merese Hill from the Gili islands. All you need to do is arrange a boat from Gili Islands. Speedboat to Lombok is the best choice for a safe trip. The tour operator will pick up you in the harbor and redirect you to Merese hill's need.
There is some fast boat to Lombok, you can book them through this site. We can arrange the tour to Merese Hill for the next day. We can do pick up from your hotel in Senggigi or the harbor.
The boat from Bali to Lombok is about 1 1/2 hours to 3 hours, depending on the sea condition. If you start from Sanur or Serangan, that will be 2 1/2 to 3 hours. Padang Bai to Lombok and Gili will be 1 1/2 hour.
Note: You can not go direct to Merese in one day with your boat. The only access to the island is car transfers. So you have to stay in Senggigi or Mataram, then book the tours to Merese for the next day.