Gili Gede Island, Southwest Lombok
---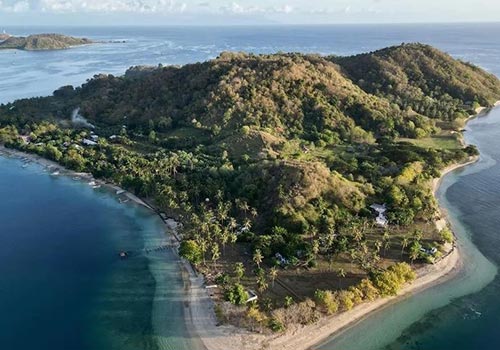 Gili Gede Island is an island located in Sekotong, southwest Lombok. It is a beautiful small island that offers a beautiful white sand beach and a perfect coral reef. Not so many populations live on the island, but we can find a few fishermen living on the island.
There are five small villages on the island which are Gede Pegamentan, Tanjungan, Labuahan Cenik, Orong Bukal village, and Gedang Siang. The most population are working as fishermen.
The island of Gili Gede is the large island among the Gili Islands in Southwest Lombok. The other islands nearby are Gili Asahan, Gili Layar, and Gili Ringgit. These islands are the recommended tourist destinations to visit.
Best Activities:
Snorkeling Gili Gede is one of the perfect snorkeling spots in Lombok. There you can find a perfect coral reef and colorful fish.
Enjoy lounging on white sand beach
Island boat tour, visit other Gili islands nearby. The most boat tour will explore Gili Layar, Ringgit, and Gili Asahan.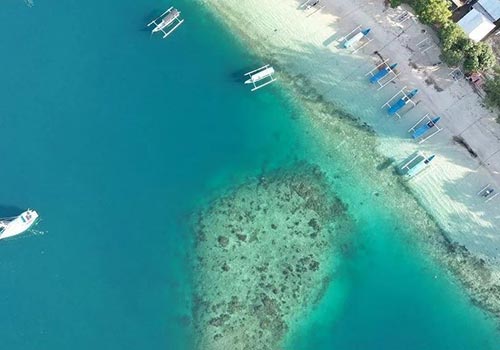 Getting to Gili Gede Island
Gili Gede is accessible by boats from Lombok and from Bali or Nusa Penida. The boat from Lombok offers a daily departure. Meanwhile, the boat from Bali and Nusa Penida will depart two times a week.
If you are in Lombok, you will need to get in a private car from your hotel in Senggigi, Mataram, Kuta, and Bangsal. And the drive to Sekotong, southwest Lombok. From the harbor, you will get on an outrigger boat to Gili Gede. It will take approximately 2 hours from Bangsal and 1 1/2 hours from Senggigi.
The island is also accessible by fast boat from Nusa Penida or Bali. If you are in Bali, you can book a fast boat to Gili Gede. The fast boat from Bali to Gili Gede departs every Monday and Friday. Meanwhile, if you are on Nusa Penida Island, you can also book the boat from Nusa Penida to Gili Gede. The boat departs every Monday and Friday. It is the same as the boat from Bali to Nusa Penida.
Visit Gili Getaway fast boat for more details on a fast boat from Bali and Nusa Penida to Gili Gede.