Lombok Island, West Nusa Tenggara
---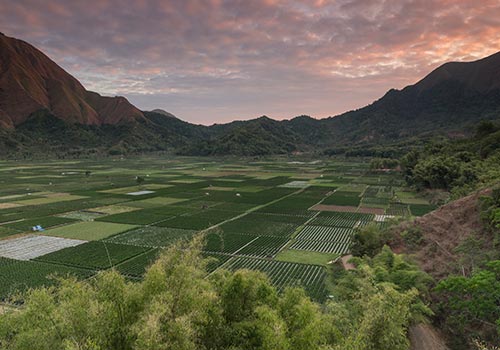 Lombok is the magnification Island located on the east of Bali. The island offers beautiful nature, beaches, culture, and tradition. Lombok also offers great mountain climbing, Rinjani mountain is the second-highest mountain in Indonesia.
Lombok island is under the control of West Nusa Tenggara province with the capital city Mataram. The island consists of small islands surrounding which are called Gili Islands. These Gili Islands offer the perfect white sandy beaches and great underwater marine life.
The total area of Lombok is 4.514 square kilometers. The island is home to some 3.35 million Indonesians as recorded in the decennial 2014 census. There are 4 regencies, they are East Lombok, West Lombok, Central Lombok, and North Lombok.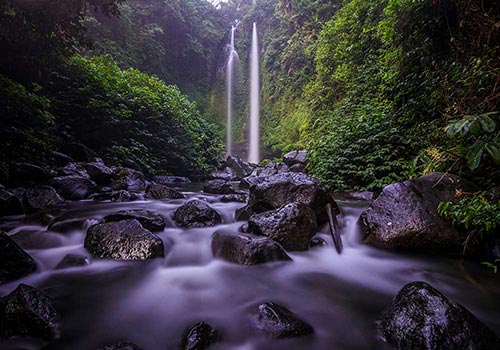 Getting to Lombok Island
There are some recommended ways of getting to Lombok from Bali or Jakarta. Here below are some best ways:
Flight from Bali or Jakarta to Lombok International Airport. After that get in a taxi or private car to your hotel such as in Senggigi or Kuta. The flight from Denpasar is approximately 45 minutes and Jakarta is about 1 1/2 hours.
Ferry from Padang Bai (Bali) to Lembar (Lombok). The ferry will take about 5 to 6 hours from Padang Bai.
Fast Boat transfers from Bali. The fast boat is also the best choice and the most convenient way to get to Lombok from Bali. Fast boat from Bali to Lombok offers a daily departure with more than one schedule. You can choose to leave from Padang Bai, Sanur, or Serangan. For a ticket reservation, you can visit the page fast boat from Bali to Lombok Island.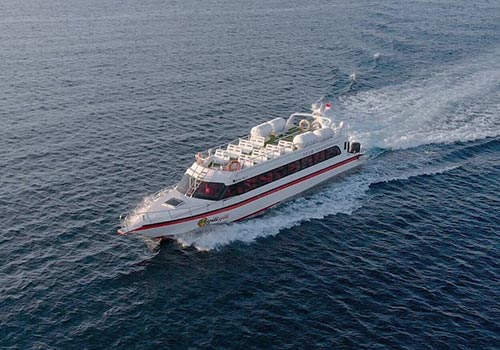 Accommodations and Restaurants
The main tourism in Lombok is Senggigi, most tourism facilities are set up here. Hotels are at any budget, from backpackers to midrange to the Star are all available. Some others are located in Mataram, and Kuta Beach.
The restaurants are easy to find, with local food and Western cuisine. Most local foods are found in Mataram such as Placing Kangkung (water spinach), which tastes spicy. There is also Ayam Taliwang, a traditional spicy grilled chicken.
There are some Western-recommended Restaurants such as Papaya Cafe, Sendok restaurant, and many more located in Senggigi. However, you can also find some good restaurants in Kuta Lombok and Mataram. You can also enjoy the nightlife in Senggigi with live music at Happy Cafe.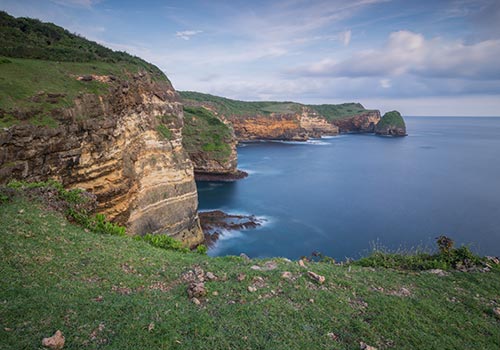 Activities on Lombok Island
Tours are the most preferred activity on the Island. You can also do Mount Rinjani trekking, surfing, snorkeling, and Scuba diving. There are also some best beaches to spend on the island such as Kuta Beach.
Here are some best beaches to Visit:
Bukit Tunak is located in South Lombok about three hours from Senggigi by car. Bukit Tunak is well known as one of the most beautiful rocks which stay steady in southern Lombok. A rock that is strong is constantly hit by the waves of the Indian Ocean.
Seger Beach is located just 2 Kilometres east coast of Kuta Lombok. Seger Beach also has a coastline that is equal to Kuta Beach. It is the best place for having a sunset. Distance from Lombok International Airport in Praya towards Seger Beach is about 30 minutes by taxi, travel services.
Tanjung Ann is one place that should be included in the list of your travel. It is best for relaxing, swimming, and surfing. Enjoy the long white sandy beaches. Tanjung Aan is located approximately 75 Kilometers from Mataram and 3 Kilometers from Kuta Beach.
Kuta Beach is one of the attractive beaches located in South Lombok. The beaches offer white sand and an interspersed small mountain in the middle of the sea. To visit Kuta beach, you need to rent a car, or motorcycle or book a tour through a trusted travel agent. It is 2 hours from Senggigi and 30 minutes from Lombok Airport.
Note: For more detailed activities on Lombok, you can visit more things to do on Lombok.