Nusa Penida Tour Package
---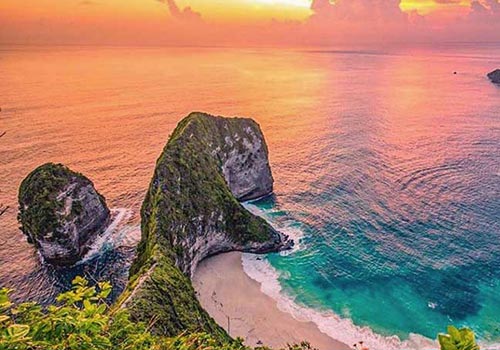 Nusa Penida tour package offers a visit to the best-recommended places. Nusa Penida is an amazing island located in Southeast Bali. The island is rich with spectacular sea views, beaches, and marine life.
This Nusa Penida Tour will explore the Westside of the Island. You will enjoy beautiful places such as Kelingkin beach and many more. White sandy beaches, crystal clear water, and amazing breaks hit Angles Billabong. This could be your amazing day on Nusa Penida.
The tour will start from Bali with an early departure at 08.30 am and will finish at 16.00. Your departure point is from Sanur beach. Hotel transfers are available for some specific areas of Bali, such as Kuta and Legian.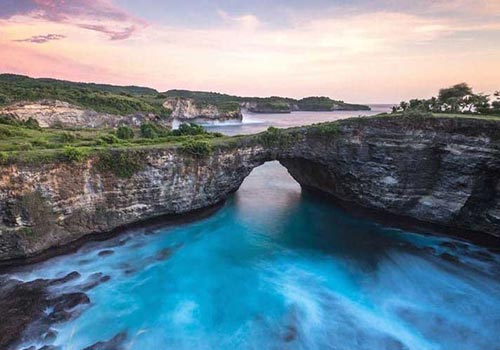 Places to Visit
Here below are places to visit on your Nusa Penida tour package:
Kelingking Beach
Broken Beach
Angle's Billabong
Crystal Bay
The Itinerary
Our team will pick up you from your hotel between 07.00 to 07.30 am. And then drive to Sanur beach for a boat transfer. Arrive at Sanur at about 08.00 am and check in at the office.
The tour will start at 08.30 am from Sanur beach, Bali. Take about 30 minutes boat ride from Sanur to the harbor in Nusa Penida. The car and tour guide are ready at the harbor, they will welcome you.
The most activities you will do on Nusa Penida is the Island tour. You will explore the secret point of Kelingking beach. And then continue to Broken Beach, Angel's Billabong, and crystal bay.
After exploring the island, you will be ready to get back to Bali at 04.00 pm. Get on the boat transfers from Nusa Penida. As you arrive at Sanur, our team will drop you at your hotel.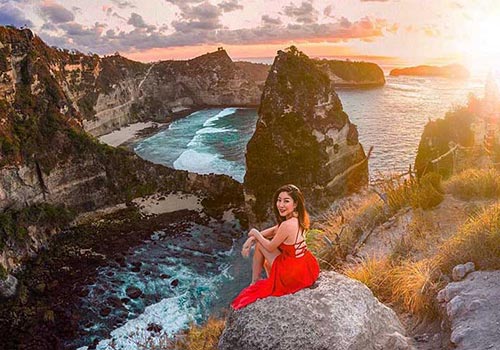 Nusa Penida Tour Package Complimentary
The tour package complimentary is as follows details.
Inclusive:
AC hotel transfers in Bali
Mineral Water
Tour Guide
Return Fast Boat Transfers
Lunch
Exclude:
Insurance
Personal expenses
Alcoholic
etc
Things to Bring:
Sunblock
Sunglasses
Casual wear
Flip flop
Hat
The tour price: $100 per person