Tanjung Bloam Beach, East Lombok
---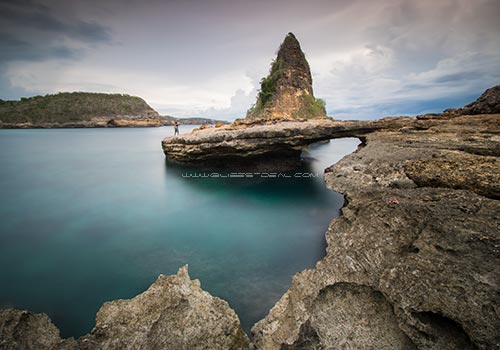 Tanjung Bloam is located on the East Lombok.It is one of the beautiful white-sand beaches on Lombok Island. This beach also has a beautiful rock formation which is the perfect spot for photography. Just be careful when you do a shot here, waves often come through the small hole.
On the left side, you will find a beach resort named Jeeva Bloam Beach resort. This resort is perfect if you are looking for a peaceful holiday. You can also spend your honeymoon moment here.
At around Tanjung Bloam beach, there is Tanjung Ringgit, Pink beach, and Pulau Pasir in the Northeast. Tanjung Ringgit is perfect to enjoy the spectacular sea view. It is about 15 minutes from Tanjung Bloam.
Close to Tanjung Ringgit, there you can find Pink Beach. It is the most popular beach with crystal clear water, a perfect place for snorkeling, and a beach lounge. You can also hike to the small hill on the left side of the beach.
Tanjung Bloam is not very touristic, it is much suitable for having a sunrise and photography. If you plan to have a sunrise here, you need to stay overnight. Otherwise, you can also start early morning from Mataram or Senggigi, about 03.00 AM.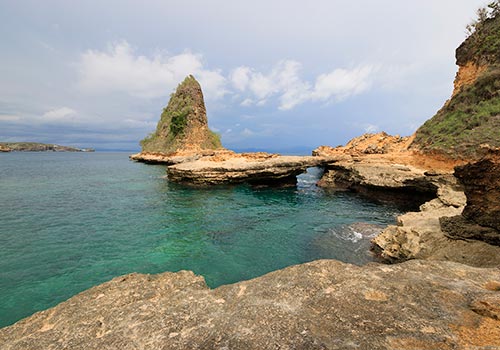 Getting to Tanjung Bloam
There are some ways to get to Tanjung Bloam:
Rent a Motor Bike from Mataram or Senggigi, it takes about 2 1/2 hours to get there. Drive through Jero Waru village in Southeast Lombok. The road conditions are quite bad out of Jero Waru village. You need to drive along an unpaved road for about 5 km.
Use a private car from Mataram or Senggigi. Using a car is the best option to visit Tanjung Bloam beach. It takes 2 1/2 hours to the east of Lombok from Mataram, Bangsal, and Senggigi. There is no parking area close to the beach, you need to park at the resort near the beach or park your car on the roadside. And then walk about 20 minutes to the spot.
For a more safe trip, we recommend finding a travel agency, booking your trip with an agency and staying relaxed during the trip. They will look after you along the way.
If you plan to travel from Bali, take a fast boat to Gili or Lombok. You can also book a flight to Lombok International Airport. And then find your own personal driver or book through the travel agency.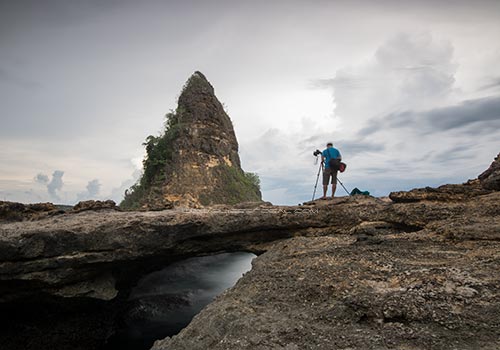 Accommodation and Restaurant
There are not so many accommodations and restaurants around the place. The only one you can see is Jeeva Bloam Resort. There is a restaurant open at Jeeva Bloam. It is about 300 meters on the Northside of the rocks.
The Jeeva Bloam resort offers a beautiful private beachfront. The resort seems to be peaceful and more relaxing. There is no other accommodation and restaurants besides Jeeva Resort at the moment. Otherwise, if you need local foods, you need to drive to Pink beach and find some warung over there.