Contact Us
---
To book your fast boat, please go to search box Book Fast Boat Tickets Here.
Branch Office:
Jl. Delima III / 05 Perum Lingkar Asri, Mataram NTB.
Phone: +6285102666556 (09.00 AM - 21.00)
E-mail: reservation(at)komodowisata.com
Open Monday - Saturday from 09.00 AM - 21.00, Sunday Close.
Boat Bali to Lombok & Gilis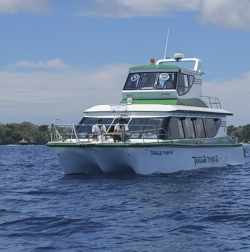 Free Hotel Transfers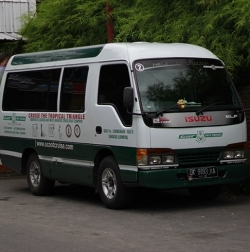 Lombok to Gili Islands
The best option Lombok to Gili Islands is getting on the Gili speedboat from Teluk Nare. We provide the cheap speedboat tickets arrangement from Teluk Nare, North Lombok. It is about 25 minutes from Senggigi.
We also provide the fast boat transfers directly from Senggigi to Gili Islands. At the moment only offer a private speed boat with a maximum capacity of 5 people. To book and see the boat availability, schedules, and price you can go to the search box.
The boat travel time is about 15 minutes from Teluk Nare, it can be more sometimes. Depending on the sea condition. The boat from Senggigi to Gili Islands takes about 20 minutes.
Speedboat Lombok to Gili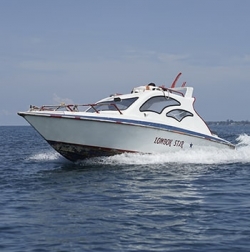 Fast Boats
Gili Gili Fast Boat
Maruti Duta Express
Gili Getaway Fast Boat
Scoot Fast Cruises Boat
Rocky Fast Cruise Boat
Wahana Gili Ocean Fast Boat