Gili Nanggu, Southwest Lombok
---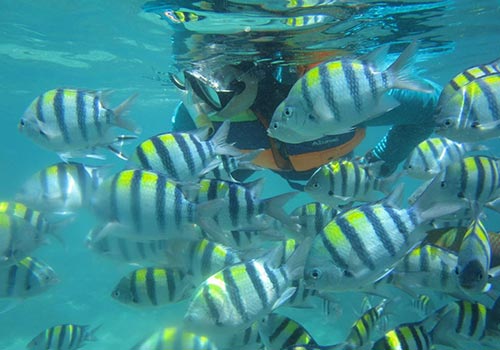 Gili Nanggu is located in Sekotong on South West Lombok, it is about 1 1/2 hour from Mataram or Senggigi. The Island offers a beautiful white sandy beach and great underwater life. It is a pure untouched coral with crystal clear water.
Visit Gili Nanggu Island one of the best choices on your traveling to Lombok. You will not only visit the island but also you will visit the two islands around. The 2 islands, Gili Sudak and Gili Kedis are also the best islands to visit on your Gili Nanggu day tour.
We recommend you to do a day tour to the 3 best Islands on Southwest Lombok. The islands are more natural and very relaxing. No motorbikes, no population on the islands. The restaurant is only open for lunch on Gili Sudak.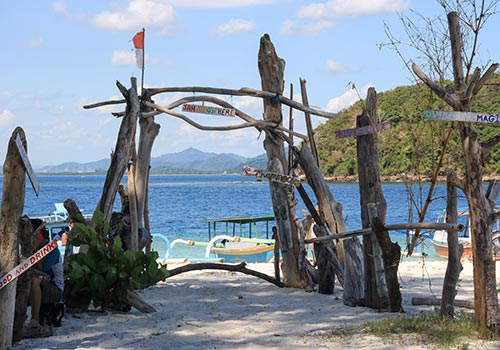 Getting to Gili Nanggu
There are ways to get to the island from Senggigi or Mataram:
A motorbike is a good choice if you want to have a lot of relaxation and can manage your own time. It spends about a 1-hour drive or can be less, depending on how you ride it. After that getting on the outrage boat for about 15 to 20 minutes from Sekotong.
Arrange the trip through some travel agencies in Mataram or Senggigi. You can also book online bookings through some reputable websites. This is could be the best choice if to want a much better service. So you just stay relaxed and let them work for you along the way.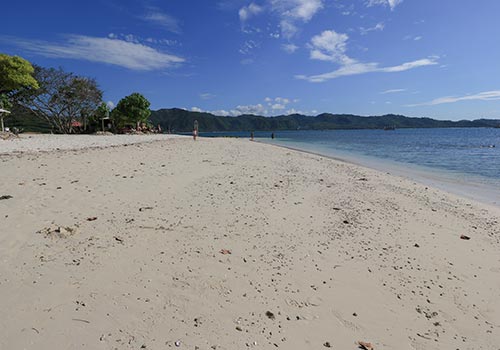 Expect to do on Gili Nanggu
The island is one of the favorite spots for snorkeling and diving for most travelers around the world. Here you will find many kinds of fish and beautiful corals. It is really a perfect spot for snorkeling, combine with crystal clear water and a white sandy beach.
The island also offers a beautiful panorama, you can walk around the island. The island situated is calm and not busy, so it is really perfect for your holiday. It is also a perfect place for a honeymoon.
There are also 2 islands nearest, are Gili Sudak and Gili Kedis. Gili Sudak is good for snorkeling, while Gili Kedis is a tiny island that is only 5 minutes around. On Gili Kedis you can have sunset and relax.
There is only one accommodation if you want to stay overnight there. And the restaurant is also available on Gili Sudak, while there is none on Gili Kedis.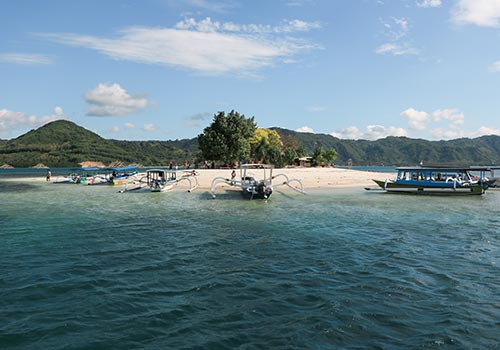 How to get to Gili Nanggu from Bali?
Here is some recommended way to get to the island from Bali:
Book a fast boat from Bali to Lombok and then take a taxi from the port to Sekotong. After that get on the outrigger boat to Gili Nanggu.
Arrange the tour package through some travel agencies on Lombok Island if you want to get a better way.
It is also possible to book the fast boat to Gili Trawangan from Bali, Nusa Penida, and Lembongan. And then, from Gili Trawangan, you can use the local boat and then get in the car from Bangsal to Sekotong. After that getting on the boat to Gili Nanggu.
Most travelers do are take a snorkeling full-day tour or diving on the island. To book the dive you can go to some dive operator in Senggigi or book online.