Travel Tips
---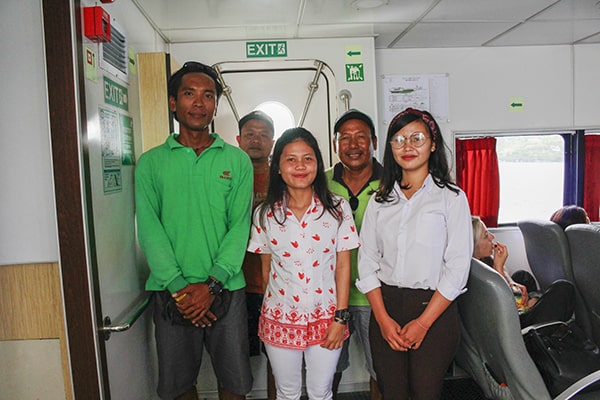 Here are some travel tips when you decided to travel on Fast Boat:
The fast boat is not provided actual seat number, they are based on first come first serve
When you decide to travel on the Fast Boat, make sure you have no heart attack
If you are a seasick person, it is very recommended to take a backside seat
Do not forget to bring with you the seasick medicine
Do not bring animals with you on the boat
You are not allowed to bring any vehicles
No Drugs are allowed
The fast boat is not designed for carrying any materials like building materials
Follow the instruction and rule made by the company along you are on the boat
In the event of bad weather or boat cancel, the boat operator may carry you to the other transport.
An Enjoyable Traveling
Travel with a fast boat is very enjoyable, especially if you are an adventure. It is also the best option as the fast boat company could reach directly to the islands.
Travel on the fast boat more efficiently. You will not spend extra time and busy to manage your transfer arrangement at each stop.
The fast boat offers an extra service such as provide the free hotel transfers for you. They do most of the main tourist object in Bali.
Warning: There is some opinion that traveling on a fast boat is much dangerous. One thing you should know that None of the transportation is offering you danger. And none of them want to treat you badly.
All they offer is to make you comfort and safety during traveling with them. Human error is Yes, it is everywhere. Trouble happens when it happens. So the opinion is sometimes dealing with business computation.
Traveling with International Standard Safety
All the fast boat companies which work with us have an international standard safety procedure. From the land transfers to the boat transfers, they are providing the safety standard of traveling.
Traveling using the fast boat from Bali to Gili and Lombok is the best option at the moment to reach the islands. To avoid the load numbers of passengers on the boat, we recommend you to book in advance.
For more information about boat safety, you need to check the details of the boat company you want to book. It is simple, click on each boat operator to view their details services.