Nusa Penida Island, Southeast Bali
---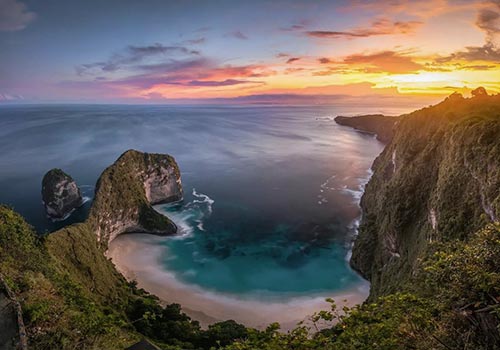 Nusa Penida is an exotic island located in southeast Bali. It is controlled by Bali province. The island offers a beautiful landscape, cliffs, lagoons, and collections of Hindustan temples.
The villages on the island are spread along the coast on the Northern of the island. There are other islands that stay close, they are Nusa Ceningan and Nusa Lembongan islands.
The island is measuring over 200sq km, it is larger compared to the popular island Nusa Lembongan. It is accessible from Nusa Ceningan, Nusa Lembongan, Bali, Gili Islands, and Lombok.
Getting To Nusa Penida Island
Nusa Penida is just about 30 minutes from Sanur beach in Southeast Bali. And it is 1 1/2 hours from Padang Bai, Northeast Bali.
Here are how you get to Nusa Penida:
Get on a fast boat from Bali to Nusa Penida via Sanur beach, in Southeast Bali. The Fast Boat takes approximately 30 minutes. They have inclusive free hotel transfers in some specific areas and Bali, like Kuta and Legian.
Ferry from Padang Bai. It takes 1 1/2 hours to get to Nusa Penida.
There is also a fast boat from the Gili islands to Nusa Penida. The boat operator Eka Jaya Fast Boat offers a daily trip from Gili islands and Lombok.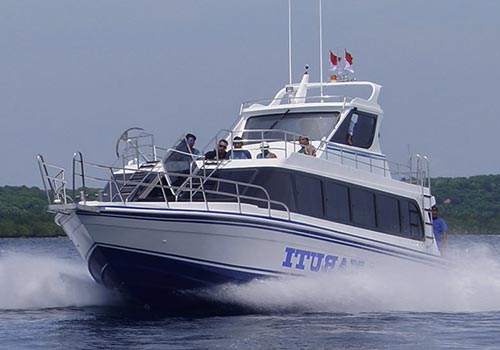 Things to do in Nusa Penida
Nusa Penida island offers a lot of things to do during your vacation. The most popular thing is the Nusa Penida island tour. You can arrange a full-day tour if you do have not enough time on the island.
We offer someday tour packages to Nusa Penida. To book the tour you can contact us via email or phone number. Our best Nusa Penida tour packages are customized to your budget.
There are also the best activities you can do in Nusa Penida. Snorkeling, diving, and sightseeing are the most popular activities to do. The island offers a great underwater life combined with crystal clear water, it is perfect for snorkeling or swimming. See more Nusa Penida tour packages for your best day activities on the island.