Serangan Harbor South Bali
---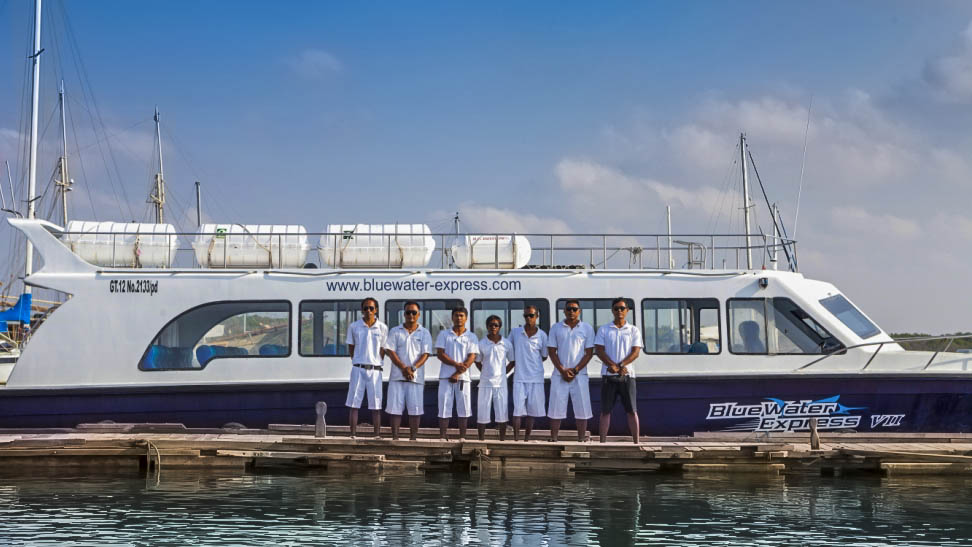 Serangan harbor South Bali is another harbor for fast boat transfers in South Bali. The harbor is available for fast boat transfers to the Gili Islands, Lombok, and Nusa Lembongan. Serangan harbor is more private, not too busy compared to the other harbors.
Staying close to Sanur Beach harbor, Serangan is another best choice for a boat traveling to the Gili Islands. Just about a hundred meters from the port on the south side you will see the Dolphin captivity. In the morning they sometimes come up, this is one of the attractions you will see on the way.
Gilibestdeal.com offers the best ticket prices for a fast boat from Serangan to Gili islands and Lombok. We are the provider of the longest-running tickets for boat transfers from Bali to Gili Islands and Lombok.
Getting To Serangan Harbor
Serangan harbor is about 25 to 30 minutes from the South Bali area like Kuta and Legian. A fast boat from Serangan provides free hotel transfers to the South Bali area. So it is advisable for you to leave your hotel details when booking a boat from Serangan.
If you stay in Ubud, Uluwatu, and Canggu, there will be an extra cost for hotel transfers. Fast boat operators will let you know the amount according to your hotel location. You can also pay them when you get to the office in Serangan harbor.
Moreover, you can take your own transport to the harbor. Taxis or private cars for hire are easy to find in Bali. You may contact your hotel staff if you are having any problems with the transfers.
Fast Boat from Serangan Harbor South Bali
There are 3 boat operators who offer daily trips to Gili Trawangan, Gili Air, and Lombok. They leave in the morning from Serangan Port from 08.00 to 09.00 AM. Here are some fast boats to Gili Islands and Lombok from Serangan:
Eka Jaya Fast Boat
BlueWater Express
Gili Getaway Fast Boat
All fast boat operators offer a one-time departure each day and return here in the afternoon. So when you decide to take a boat from Serangan Port, you will have to make an advance reservation. Otherwise, you can book the Gili fast boat from Padang Bai to Gili Islands and Lombok.
The travel time from Serangan to Gili Islands or Lombok is about 2 ½ to 3 hours on the sea, depending on the sea condition at that time. All fast boats will make a stopover in Lombok before continuing to the Gili islands.
Accommodation in Serangan Harbor
There are some accommodations near Serangan Harbor, South Bali, and most are midrange. The average rate is between IDR 300.000 and IDR 500.000 per night.
Most of the hotels in Serangan also provide restaurants. It will be an easy way for you to find some dinners. To book the hotel in Serangan, you can visit some online websites for a great offer.
Restaurants are also available in the harbor. They provide Indonesian and Western foods. Some of the fast boat operators provide a restaurant for breakfast. So you do not need to go far if you want to have breakfast while on the harbor.