Senggigi Beach Harbor Lombok
---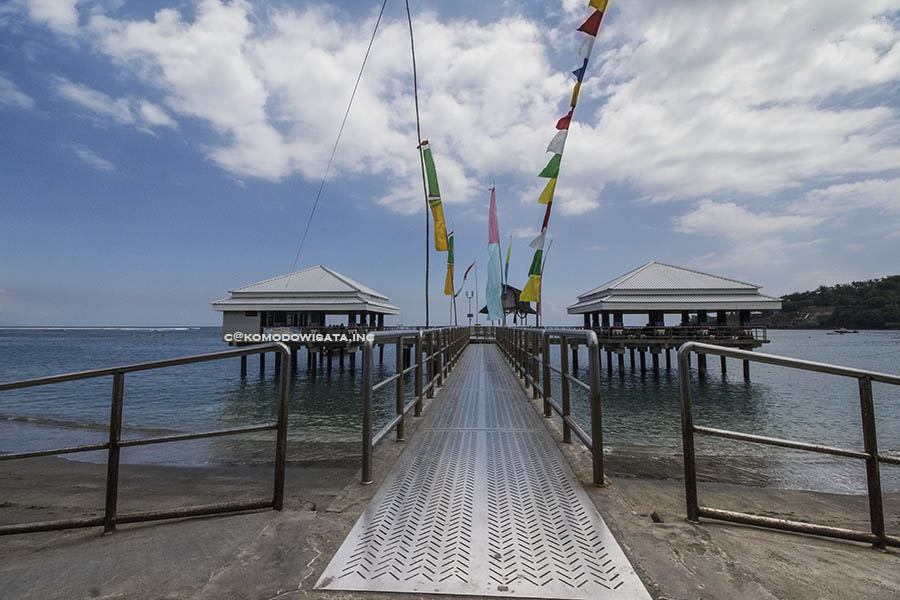 Senggigi Beach Harbor Lombok is located on the West Lombok. It is a 20-minute drive from Mataram. The harbor is well known as Senggigi Beach Harbor.
Senggigi Beach harbor is the main biggest harbor in Senggigi, it is the only one. Not so many activities here, some fishing boats are parked around. And people are having their free time here, especially in the afternoon until sundown.
The harbor is well maintained compared to Gili Islands, Teluk Nare, or Bangsal. Under the authority of Lombok Marine transportation services, this harbor provides a new jetty and waiting room.
The main activity now is uploading the fast boat passengers from Bali or Gili Islands. It is a daily open harbor for fast boat transfers. You can also get a private speedboat to Gili islands from here.
Getting to Senggigi Harbor
Here are some ways to get to Senggigi Beach Harbor Lombok:
Taxi, private car, or motorbike from Mataram, Lembar harbor, airport, and Kuta.
Fast Boat from Bali or Gili islands.
If you are in Mataram, you will need 20 minutes to get there. If you come from Lembar, it will take 45 minutes to get there. Lombok Airport is 1 1/2 hours and Kuta will take 2 hours to get there.
Fast Boat to Senggigi Beach Harbor Lombok
Fast boats from Bali and Gili islands offer daily trips to Senggigi in Lombok. Here are the fast boats from Bali to Senggigi, Lombok:
Scoot Fast Cruise, a daily fast boat from Sanur.
Golden Queen Fast Boat offers a daily transfer from Padang Bai.
The fast boat offices are right on the jetty, and they all have an office for each fast boat operator. Just show your ticket looking for the boat office you have on your ticket.
Make sure you go to the right fast boat office listed on your tickets. The office contact details are on your tickets. You can contact them if you have any problems during the transfers.
Accommodations and Restaurants Around the Harbor
Accommodations around Senggigi Beach harbor Lombok are available from homestay to five stars. Restaurants, bars, and nightclubs are available here.
Here are some accommodations near the harbor:
Killa Senggigi Beach is a four-star hotel.
Maskot Beach hotel, a midrange hotel
And there are some homestays close to the harbor area. You may try to search on some online portal or go directly to the place.
The restaurants are spread around the area, mostly on the beach are Indonesia Warung. They serve local foods such as chicken satay and many more.
To see more info about the fast boat to Lombok, you can visit the Gili fast boat search box. The fast boat offers two departures, especially in the peak season.