Bangsal Harbor North Lombok
---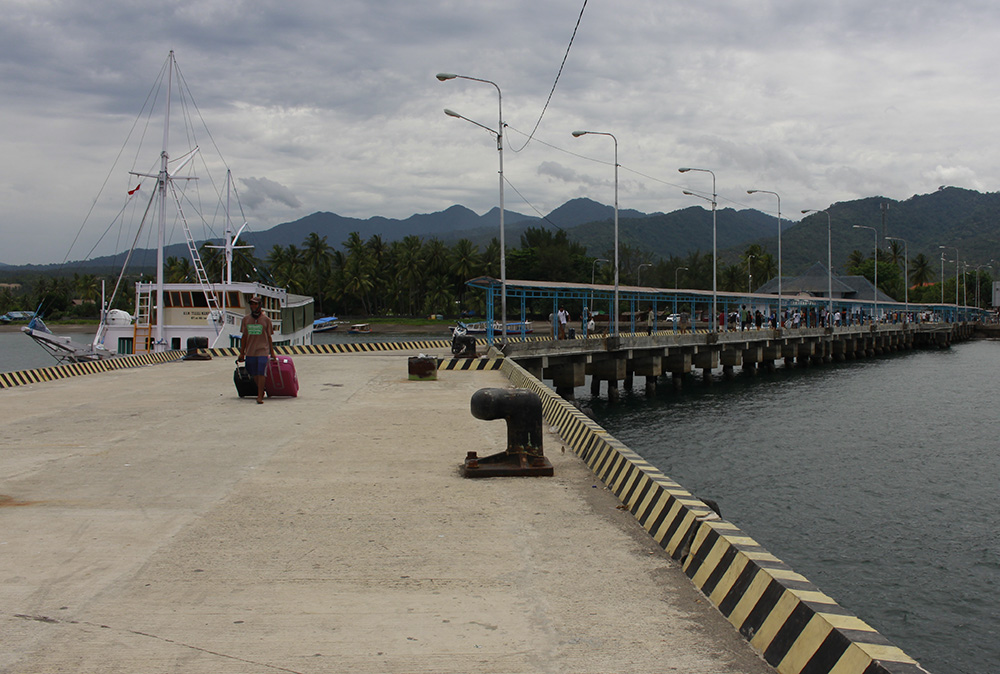 Bangsal Harbor is located in the North Lombok Regency. This is the main harbor for boat transfers between Lombok and Gili Islands. And also the harbor where you can get the fast boat to Bali or arrive at the fast boat harbor from Bali.
The harbor is open daily for local boat transfers to the Gili Islands from 07.00 AM to 17.00. The harbor situation is very busy almost all the time they operate.
Here is the place where you can get the public boat crossing to Gili islands. The ticket office is just on your left side under the name Koperasi Karya Bahari. The ticket price is listed on the board of the office.
Getting to Bangsal Harbor
Bangsal Harbor is about 25 minutes from Mataram or Senggigi and 1 1/2 hours from Bali. Here are the ways of getting to Bangsal harbor:
Taxi or any private car from Senggigi, Mataram, Lembar, and Lombok Airport.
Local boat from Gili Islands
Fast Boat from Padang Bai, Bali.
A private car or taxi to Bangsal will take approximately 25 minutes from Senggigi or Mataram. Local boats from Gili islands are approximately 45 minutes from Gili Trawangan. It is 20 minutes from Gili Meno, while from Gili Air it is about 15 minutes.
There are also speedboat transfers to Gili Islands which are more expensive than a local boat. The speedboat is about 15 minutes to Gili Trawangan, 10 minutes to Gili Meno, and 7 minutes to Gili Air.
Fast Boat Transfers to Bangsal
Over the last few years, the Authority of Bangsal harbor has given space for fast boat transfers from Bali to Lombok. It is open daily from 07.00 am to 17.00. Most fast boats are making their stop here for Bali and Lombok transfers.
There are numerous fast boats landing in Bangsal harbor. Here are some of them:
Wahana Gili Ocean Fast Boat
Eka Jaya Fast Boat
Golden Queen Fast Boat
Bluewater Express
Gili Getaway Fast Boat
For another fast boat, see the fast boat to Lombok for details. Fast boat operators offer transfers from Bali to Bangsal. There is also a fast boat from Bangsal to Bali or Nusa Lembongan.
The estimated time of traveling from Bali to Bangsal is 1 1/2 hours. This duration is for departure from Padang Bai. From Serangan, Sanur, and Benoa it will take 2 1/2 to 3 hours.