Golden Queen Fast Boat
---
Golden Queen Fast Boat is established in early 2018. They offer a perfect transfer from Bali to Gili Islands and Lombok. Their boat capacity 116 passengers offer a comfortable travel from Bali every day.
As one of the newest fast boat operator, Golden Queen set up a strong team and always try to give the best service to all their clients.
Golden Queen Fast Boat Departure and Route
Golden Queen Fast Boat offers a daily departure from Padang Bai in Bali to Gili Islands and Lombok. They make the first stop in Lombok and then Gili Trawangan, Gili Air, and Bangsal, after that back to Bali.
Golden Queen Fast Boat depart in the morning at 09.00 and it takes 1 1/2 hours to get to Lombok. This boat trip depends on the weather condition at the time.
To book your ticket, you need to go to the search box, select your boat operator Golden Queen Fast Boat. Fill out the form required and payment can be settled using PayPal.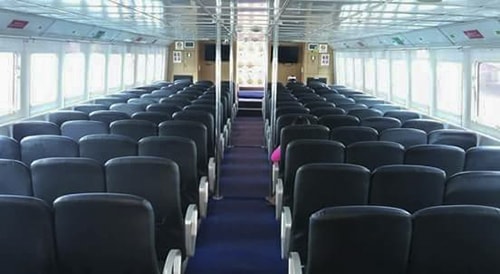 In the even of boat cancelation due to bad weather or any other reason, Golden Queen Fast Boat may move your booking to the other operator and they will manage all the things deal with. Golden Queen is one of cheap Gili fast boat which makes a stop in Senggigi before continuing to Gili Trawangan and Gili Air. So this is a recommend fast boat if you want to go to Senggigi in Lombok.
Boat specification of Golden Queen Fast Boat:
Engine: 6 X 300hp Suzuki
Toilet
Deck for 10 People
AC
116 Seats
LCD TV
Price Include with Free Hotel Transfers (pick up and drop off) in Bali for following areas:
Kuta (Central)
Legian
Sanur
Seminyak Central
Jimbaran McDonald
If you stay outside of the areas mentioned, please arrange by yourself to the harbor.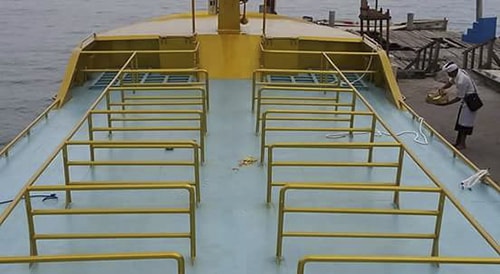 Schedules of Golden Queen Fast Boat 2018:
Departure Point
Departure Time
Arrival Time
Destination Port
Approx Duration
Baggage Allowence
Ticket Price
Padang Bai
09.00

Senggigi
Gili Trawangan
Gili Air

1-2 1/2 H
25kg/person
$26
Senggigi
11.00
2 1/2 H
25kg/person
$26
Gili Trawangan
11.45
1 45 min
25kg/person
$26
Gili Air
12.15
1 15 min
25kg/person
$26