Gili Meno
---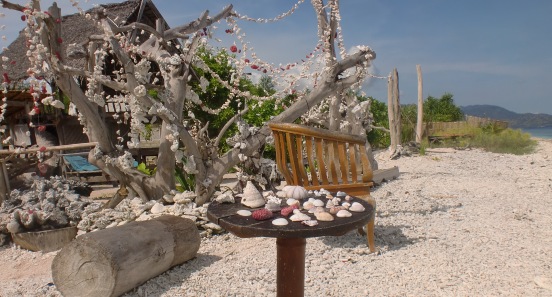 Gili Meno is an island which is quite relax than other Gili Islands, the Island itself still look much natural, not so busy like Gili Trawangan and Gili Air. This small beautiful island is completely show the amazing white sandy beach and beautiful under water colored life,the salted lake and bird park are the things which is make difference with others Gili Islands.
Accommodations and Restaurants on Gili Meno
Gili Meno offers some backpackers to the midrange accommodation, midrange accommodation are most located on the Northwest of the Island and backpackers are most located just right on the harbor area of Gili Meno. Most designed are huts. Check out for best rate with your agent or direct to the hotel. Restaurant are serving at local and international cuisine.
Activities on Gili Meno
Gili Meno also has some beautiful spot for diving, snorkeling at turtles point at northwest of the Island and sunbathing or other beach activities. Gili Meno offers some interesting objects to visit, such as salted lake(on the west side of the Island), Meno Bird Park(in the middle of the Island).
Getting to Gili Meno
The fast boats are not really direct to Gili Meno,so when get on the fast boat from Bali(Sanur or Padang Bai), make sure your departure is in the morning, this is because the public boat or Island hoping boat connection between Gili Trawangan or Gili Air to Gili Meno is serving only two times a day in the morning at 09.30 and in the afternoon at 03.30 PM from Gili Trawangan, Gili Air leaves at 08.00 AM and 02.00PM to Gili Meno. You have to wait if you are arriving in the morning at 11.00 AM in Gili Air or Gili Trawangan. But if you don't want to wait ,there is another option, take a local private boat. If you depart from Amed, Kuda Hitam Express serves this route, book for it!