Teluk Nare Port
---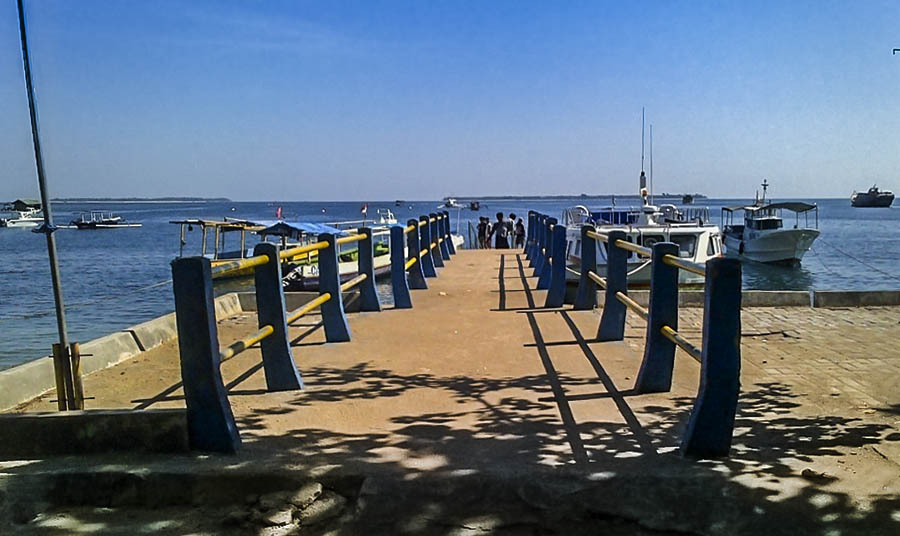 Teluk Nare is located on the North Lombok, about 25 minutes by car from Senggigi and ride a long beautiful seascape. Teluk Nare is used as the private port for speed boat to Gili, the port for uploading the materials to Gili Isands and used to be Bounty Cruise Port.
Accommodations are not find around here at the moment and restaurants are not available here. There are only small shopping (Kios) for some snacks or soft drink. Teluk Nare is stay close to Teluk Kodek and Bangsal. The best way to get to Teluk Nare is use the taxi as there is no free transfer from boat operator, so it's very recommend for you to arrange your own transport to get to Teluk Nare. If you stay on the around Medana Beach, you may arrange your own transport through your Hotel. It's about 15 minutes from Medana Beach to Teluk Nare. Teluk Nare is only 10 to 15 minutes from Gili Islands by speed boat and about 1 ½ from Padang Bai with the fast boats.
There are numbers of fast boat which is direct from Bali to Teluk Nare; Marina Srikandi, Semaya One Fast Cruise, Wahana Gili Ocean Fast Boat. They have uploading the passengers to Lombok here.
Boat to Gili Islands from Teluk Nare are easy to find just go to Search box and looking for the trip from Teluk Nare to Gili Island, most we offer are speed boat with the private charter or sharing based on the numbers of passengers. Speed boat can take you to Gili Air in less than 10 minutes and from Teluk Nare to Gili Trawangan is about 15 minutes. The Gili Fast boat schedule are four times in a day at the moment, so you are flexible to choose the time of your departure. Remember this port is not provide the local boat, if you need to get on the local boat to Gili Islands, you need to go to Bangsal, about 10 minutes from Teluk Nare. There you can find the local boats which is the price are listed on the office of Koperasi Karya Bahari who under responsible for the local boat tickets to Gili Islands.