Gili Trawangan Port
---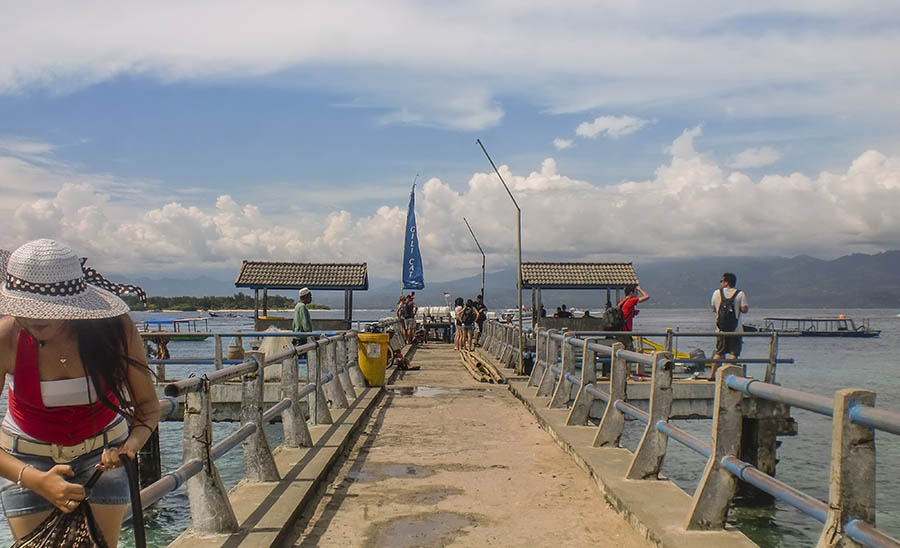 Gili Trawangan port is located on Gili Trawangan. This is the main port for tourism uploading activates from Bali or Lombok. This port also for many locals activities, especially materials uploading.
For the most visitors, Gili Trawangan is the main destination for their holiday. The Island has increasing numbers of visitors every year. So the island comes slightly and becomes the main object in the tourism business. Hotels and restaurants are available from backpackers to the five stars.
The most activities on the island are sunbathing, Diving, snorkeling, and nightlife. Sometimes you may enjoy a monthly ceremony by local which commonly called Full Moon party.
Getting to Gili Trawangan Port
Getting to Gili Trawangan can be easy by Gili fast boat from Bali via Padang Bai, Sanur or Serangan. Speedboat from Lombok is also the option to go to Gili Trawangan. The fast boat to Gili Trawangan is most easy to find.
Gili Trawangan is 15 minutes from Teluk Nare by speed boat and 20 minutes from Senggigi. It is 1 ½ hours from Padang Bai and 2 ½ hours from Benoa or Sanur.
The fast boats which go to Gili Trawangan; Scoot Fast Cruise, Wahana Gili Ocean fast Boat, Golden Queen Fast Boat, Patagonia Xpress.
As you are arriving on Gili Trawangan Port, some horse cart is available on the port. You may get on the one if your hotel is far away from the port. You need to pay extra for that.
A boat operator is not providing the hotel transfers on the Island. The reason is due to the agreement with the Island authority. Koperasi Karya Bahari is under responsible for the transportation on the Island, especially Horse Cart. So you need to pay directly to the driver if you want to get on the horse cart.