Cheap Tickets Bali Eka Jaya Fast Boat
---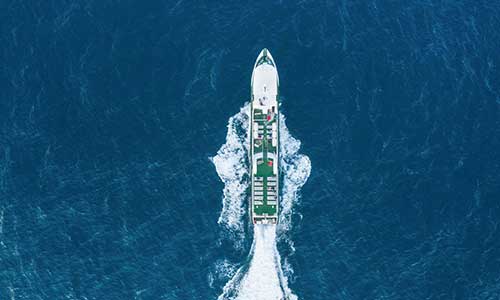 Bali Eka Jaya is one of the leading sea transportation companies in Bali. This company offers great service to the Gili Islands and Lombok. Cheap tickets Bali Eka Jaya fast boat found on Gili Best Deal.
Eka Jaya fast boat company offers a daily trip to Gili and Lombok. It is scheduled 3 times a day from Padang Bai. The boat also offers schedules from Nusa Penida and Serangan to Gili Islands. The estimated travel time to Gili is 1 1/2 hours from Padang Bai and 2 1/2 hours from Serangan.
At the moment we are running 2 large boats with a capacity of 150 passengers for each boat. All of the boats run daily from Padang Bai in North Bali and Serangan in South Bali. You can choose to leave Serangan or Padang Bai, depending on the place you are staying in Bali.
How to get cheap tickets Bali Eka Jaya fast boat?
Here are tips on how to get cheap tickets on Bali's Eka Jaya fast boat :
Plan your holiday in advance. Search for the promotion through our official website. We usually offer promotions between October and April every year. So try to check during this period.
Try to check with the street vendors. They probably offer less cheap compared to travel agencies, especially overseas agencies.
Search for Gili Best Deal with Google Search. It is the cheapest ticketing agency for a fast boat between Bali, Gili Islands, and Lombok. It is also a reliable local travel agency which works directly with boat companies.
At the moment, Gili Best Deal provides an easy way to pay for your tickets. You can now pay it on your departure date.
Here is what you get when booking your fast boat tickets with us:
You can pay for the tickets on your departure date
Free cancelation of bookings within 24 hours
Free hotel transfers in Bali. For specific areas like Kuta, Legian, Sanur, Nusa Dua, Candidasa, and Ubud
Friendly crew and office staff
Large boat capacity with airconditioning, comfort, and sundeck for up to 10 people
Mineral water and candy on the boat
If you stay outside the mentioned area above then you will probably pay extra for private hotel transfers. The nominal extra cost depends on the location of your hotel. For example, if you stay in Canggu, the cost is normally Rp.400.000 per car.
Trip duration from Bali to Gili Islands and Lombok
Travel time from Bali to Gili and Lombok depends on where you start boarding the boat, weather, and sea condition.
If you start from Serangan in South Bali, then it will take 2 1/2 to 3 hours. But if you start from Padang Bai, North Bali, you will need 1 1/2 hours to get to Gili or Lombok.
Eka Jaya is a reliable boat company that offers a direct trip to the Gili Islands. In the rainy season (October - March) the boat will probably run only 2 schedules every day. It depends on the number of passengers.
The circumstances are also dependent on sea conditions. The crew will shortly inform you if they change the route.