10 Best Gili Fast Boat Operators
---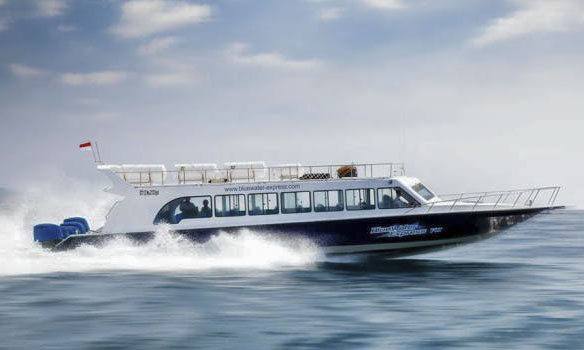 The 10 best Gili fast boat Operators are selected as per recommendation from most of the satisfied customers. We also collect from the top rate of fast boat service from online travel media and offline. These boats are most concentrated on giving you the best service during your traveling.
Fast boat transfers have been the best way to reach the Islands such as Gili Islands, Nusa Penida, and Lombok. The fast boat can take you in time to reach your destination. Here below are the 10 best Gili fast boat operators to book:
Blue Water Express. The boat offers a daily is a departure from Serangan and Padang Bai. Blue Water offers some trips to Lombok, Nusa Lembongan, and Gili Islands. This company is the leading boat operator and the longest-running to Gili Islands and Lombok.
Gili Getaway Fast Boat. The boat Gili Getaway offers a daily departure from Serangan. This boat also is one of the best rated on some online and offline media. They offer a professional service since they introduce transfers from Bali to Gili Islands and Lombok.
Scoot Fast Cruises is one of the best transfers from Sanur to Nusa Lembongan, Gili Islands, and Lombok. They have been winning some Indonesia Travel Awards in the last few years due to their best service.
Rocky Fast Cruise. This company is only offering daily transfers from Bali to Nusa Lembongan. Rocky Fast Cruise offers 4 times departure from Serangan, Southeast Bali. This boat has the best rated on the trip advisor.
Duta Maruti Express. Maruti Express offers a daily departure from Bali to Nusa Penida and Nusa Lembongan. They run 3 times a day at the moment and occasionally run more than 3 times in the peak season.
Gili Gili Fast Boat is one of the best locally-owned companies. It has been running for over 7 years and has been best-reviewed by most travelers. This boat offers a daily departure from Padang Bai to Gili Islands and Lombok.
Eka Jaya Fast Boat. The largest boat capacity and the longest-running boat from Bali to Nusa Ceningan. Eka Jaya has been serving the route between Bali, Lombok, and Gili Islands for over 10 years. This boat also offers a daily transfer from Bali to Lembongan, Ceningan, and Nusa Penida.
Elrey Junior Fast Boat. The best transfer from Bali to Nusa Penida is, large spacious, and comfortable. It offers 3 times daily departure from Sanur Beach.
Mola Mola Express is the longest-running fast transfer from Bali to Nusa Penida. They have been running for more than 5 years.
Golden Queen Fast Boat. The company offers a daily trip from Padang Bai to Lombok and Gili Islands. Under the local management, this company seems to be better at serving the clients.
The above 10 best Gili fast boat operators are subject to change the position. It depends on how the customers satisfy their service.
Book 10 Best Gili Fast Boat Operators
If you have difficulty choosing the boat to book, you may check our best recommendation of the fast boat operator. Take a few minutes to review the boat operators before deciding to book. For feature information of fast boat to Gili Trawangan booking, go to the search box.
Booking a fast boat can be difficult sometimes, therefore we list these recommendations of the best fast boat. The boat tickets can pay online to avoid the full book. Our online tickets offer a safe payment gateway.
As one of the longest-running companies, we always offer the best price. The ticket price starts at $15 per person. It is inclusive of hotel transfers for some boat operators. Check their additional services online for details. We also offer private transfers, check our fast ferry charter from Bali for details.