Nusa Lembongan
---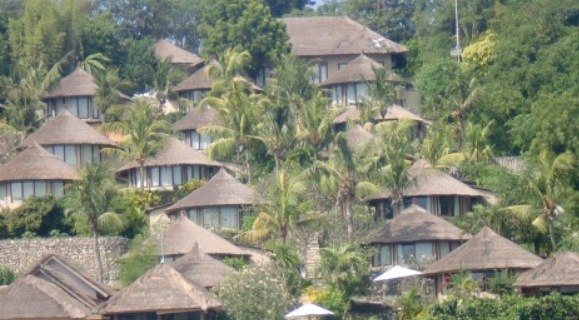 Nusa Lembongan is just 30 minutes away from Bali, it's an Island which is lying on the southeast Bali with a lot of attraction, culture, nature, beautiful underwater life, Nusa Lembongan is a part of Bali province. Culture and tradition are as the same as seen in Bali.
Accommodations on Nusa Lembongan
Hotels are setting up from the backpackers to midrange are available on the Island. Book direct to the hotel or via your agent all are good.
Activities on Nusa Lembongan
There are some activities that you don't have to miss out, Diving, Snorkeling, Cliff jumping, Glass bottom boat, visit mangrove, visit Seaweed farm, visit underground house, swimming, sunbathing, surfing, banana Boat or Sea walker and much more.
Some of fast boat operator also offer day packages activity on Nusa Lembongan, they offer from different kind of tour packages to Nusa Lembongan, so you can also book for tour packages to Nusa Lembongan from Bali which is including with hotel transfers and return boat. Most popular packages are water activity like snorkeling, diving, surfing, water boom.
Nusa Lembongan has a great spot for sunset, Dream Beach is the beautiful spot if you want having sunset. On Nusa Lembongan you can also rent a bike to do your small tour around the Island,this is much relax and much convenient to get around. They offer about 50.000 rupiah for a day.
On the way back to Bali you can also book a fast boat to Bali from Nusa Lembongan, by reach Our site you can get a special offer for fast boat from Nusa Lembongan to Bali.
Getting to Nusa Lembongan
Fast Boats are the most popular way to get to Nusa Lembongan,there are fast boats serve daily departure from Sanur Beach to Nusa Lembongan 4 times a day. The service is including with hotel pick up and drop off in Bali or Nusa Lembongan. Gilibestdeal.com provide online booking for the fast boat to Nusa Lembongan. Here are fast boat recommended to get to Nusa Lembongan; Scoot fast Cruises or Rocky Fast Cruises. Both serve daily between Bali and Nusa Lembongan.
Nusa Lembongan to Gili Islands
Getting to Gili Islands from Nusa Lembongan can be also arrange with fast boat to Gili which is depart daily in the morning from Jungut Batu harbor in Nusa Lembongan. The boat operator will do free pick up in your hotel in Nusa Lembongan.
The boat from Nusa Lembongan run special offer for fast boat to Gili Trawangan, the regular boat leave every day at 10.30 AM and make it first stop in Lombok before Gili Trawangan.