Fast Boat from Lembongan to Gili
---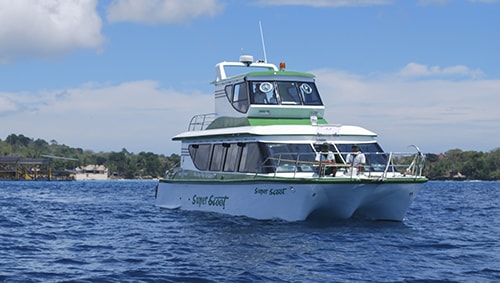 If you expect to have a holiday in Gili Islands while you are still on Nusa Lembongan, should be no worry, we have all the complete things to offer you on this site. We have serve cheap fast boat from Nusa Lembongan to Gili Islands and Lombok.
The Fast boat from Nusa Lembongan to Gili depart every day from Jungut Batu harbor at 10.30 AM and it make a first stop in Lombok at 12.00 AM. After that the boat continue to Gili Trawangan, Gili Air and then back to Bali via Nusa Lembongan.
To book the ticket you can go to search box "book fast boat tickets" and search for Nusa Lembongan to Gili Islands (Gili Trawangan,Gili Air,Gili Meno and Lombok). As one of Fast Boat ticket agency, we have been running a special offer for the fast boat tickets from Nusa Lembongan to Gili Islands and Lombok with an instant booking confirmation and immediately receive an e-ticket. Book for best tour and activities on Nusa Lembongan and get the boat ticket with the great price only online with us.
Boat Interior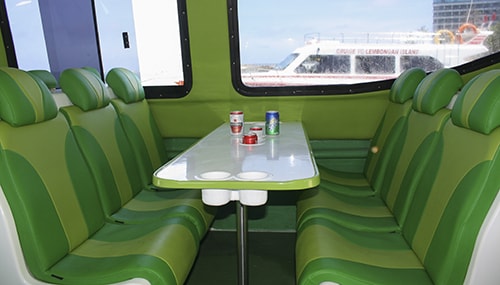 The price listed on the this site is including free hotel transfers in Nusa Lembongan, so when you make a booking for fast boat from Lembongan to Gili and Lombok, make sure you put your hotel details on the booking form. The pick up in Nusa Lembongan is around 09.30 to 10.00 AM, so you have to be ready at the hotel loby at least 30 minutes before the pick up come to your hotel. In Lombok the pick up is provide, but you need to pay extra price are listed for the pick up extra arrangment. The boat from Gili and Lombok will depart at 13.45 and it goes direct to Nusa Lembongan everyday.
The boat running from Nusa Lembongan is only once in a day and you have to make an advance booking and payment. Book fast boat from Nusa Lembongan to Gili and Lombok, and get special offer.
Electric flush toilet on the Boat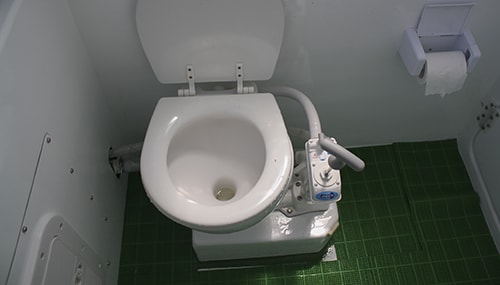 Fast Boat Schedules from Nusa Lembongan to Gili & Lombok 2017-2018:
Departure
Arrival
Origin Port
Destination Port
Approx Duration
Transit
Max Baggage Allowence

NO
Senggigi
Senggigi & Gili Air

25kg/p

Junggut Batu (Nusa Lembongan)

3 H 15 m
3 H 10 m
2 H 15m

Gili Air& Gili T
Gili T
NO

25kg/p